This one's gonna be short and sweet, because my uterus is rebelling at the moment and I just want to crawl into a ball and not do anything.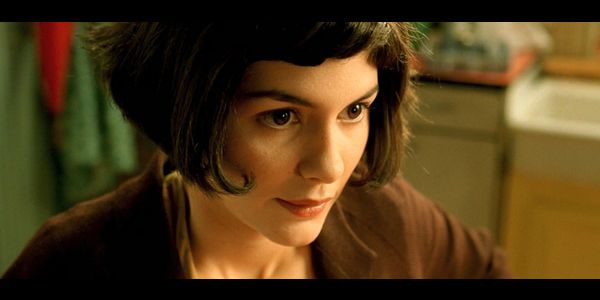 #3.
Amélie (2001)
"It's better to help people than garden gnomes."

SYNOPSIS: Amélie is a shy waitress in a Montmartre café. After returning a long-lost childhood treasure to a former occupant of her apartment, and seeing the effect it has on him, she decides to set out on a mission to make others happy and in the meantime pursues a quirky guy who collects discarded photo booth pictures.

WHY IS IT ON THIS LIST: Because it's frigging adorable, okay? Seriously though, it's one of the most adorable, quirkiest, heart-warming movies I have ever watched. The cinematography is gorgeous, and watching her go through the movie trying to help everyone she can is both naww-inspiring and sickeningly sweet. This is the movie I put on when I'm in a really yuck mood, because it's impossible to be sad after watching it!